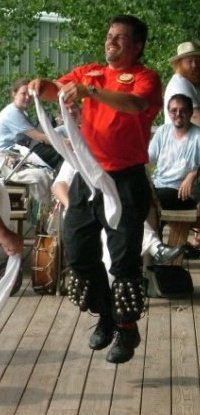 Morris Dance Wiki/Info
If you're looking for my Morris & Sword Dance Side Contact Information page, follow the preceding link.
I've created the site as a morris dancing wiki, so eventually there may be other useful information as well.
---
Professional
I am a physics teacher at Lynn English High School. Please visit my teaching website, at mrbigler.com.
Family
I grew up in Corning, NY, in the Southern Tier region of New York state. I went to college at MIT, and I now live in Nahant, Massachusetts. My wife Nancy and I have two daughters, Margaret and Laura.
Hobbies & Interests
My primary interests, besides teaching, are music and dance. I play viola with the New England Philharmonic and professionally with Symphony by the Sea. I am the dance foreman (teacher) and lead musician for two morris dance teams: Red Herring Morris, an adult team, and Banbury Cross Morris, a children's team (fourth grade through high school).
I have a wide range of other hobbies and interests as well, including caving, scuba diving, coffee roasting, locksmithing, LARPs/roleplaying games, bicycling, travel, amateur radio, camping & hiking, computers, photography, community theater, trains, skiing, and coins.